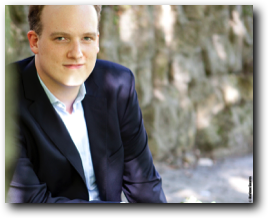 Born in Luxembourg, Jean Muller is a pianist of the stature of the great pianists from the past. Achieving "miracles of virtuosity with apparent relaxed ease", he imbues his performances "with his very special brand of magic" delivering interpretations "of the very highest quality" and "guaranteed to bring chills and thrills". The unique mix of originality and authenticity allows Muller to treat the classics of the piano repertoire in a "revelatory" way: his Chopin has been described as "inhabited by Chopin himself" and his Liszt as "exactly as Liszt would have imagined it". Jean Muller crafts his interpretations with the utmost care and dedication, approaching the great masterworks with humility, "recreative urgency" and as "a poet, colourist, architect and virtuoso" resulting in "some of the most phenomenal playing you could wish for". In the words of the president of the ICMA, Remy Franck: "Muller has authority. Muller is an authority". "Superlatives exhausted!"

Hailed as a "major talent" by Gramophone, Jean Muller has shown exceptional musical talent since his earliest childhood. At age seven, he assembled his first Chopin Etude and has been performing on stage ever since. Following his initial training at the Conservatoire of Luxembourg in Marie-José Hengesch's class, he was exposed to varied pianistic schools in Brussels, Munich and Paris under the guidance of, among others, Teofils Bikis, Evgeny Moguilevsky, Gerhard Oppitz, Eugen Indjic and Michael Schäfer. Having received further advice by distinguished artists Anne Queffélec, Leon Fleisher, Janos Starker and Fou T'song to name a few, Jean Muller became a master craftsman who combines "savage technical voltage" (Gramophone) with a capacity for bold and interpretive risk. He thus achieved the rare stacked-deck of every pianist's dreamed triple-threat ability: "Everything is there: fingers, head and heart" (Jean-Claude Pennetier).

More than a dozen first prizes at international piano competitions stand witness to the extraordinary impact of Jean Muller's interpretations. At age 19, Muller became Lauréat of the prestigious "Tribune internationale des Jeunes Interprètes", hosted by the European Broadcast Union in collaboration with the UNESCO, thus labelling him one of the most promising artists of his generation. In 2004, Muller won the "Concours Poulenc" in France by unanimous vote of the jury, collecting all available prizes.

As a cultural ambassador of his country, he is regularly invited to play recitals during official state visits of His Royal Highness Grand-Duke Henri of Luxembourg. Among others, he has performed in front of the King of Belgium, the King of Norway and the King of Sweden. As reward for outstanding merits he has been elevated to the rank of "Chevalier de l'ordre du mérite civil et militaire d'Adolphe de Nassau" by H.R.H. the Grand-Duke.

Jean Muller has one of the largest repertoires of his generation. He has already performed the complete cycles of Beethoven's and Mozart's Sonatas for piano in concert. His discography won numerous awards, such as the Gramophone's Critic's Choice, International Piano Choice, DeutschlandRadio Kultur CD of the week, Pizzicato's Excellentia, etc.

He receives outstanding reviews from the industry's leading media (Gramophone, BBC Music Magazine, International Piano, Fono Forum, Diapason, Classica, Fanfare, etc.) and has been a featured cover artist for International Piano Magazine. His recordings are regularly broadcast around the globe, and he has on several occasions had the opportunity to perform live on the famous programme InTune on BBC Radio 3.

Appearing on the world's most prestigious stages (Megaron Athens, Forbidden City Concert Hall Beijing, Konzerthaus Berlin, Alte Oper Frankfurt, Philharmonie Luxemburg, Culture and Congress Centre Luzern, Salle Cortot Paris, Arsenal Metz, Philharmonie München, Carnegie Hall New York, Liederhalle Stuttgart, Konzerthaus Wien, Musikverein Wien, etc.), he is also regularly invited to international festivals (Dias de Musica Lissabon, Münsterland Festival, Mosel Musikfestival, Festival A*Devantgarde Munich, Festival Echternach, Festival de Saintes, KotorArt, DKMF, PianoTexas...). He performs extensively with orchestras such as the Bavarian State Orchestra, the Heidelberger Sinfoniker, the Münchner Symphoniker, the Orchestre de chambre du Luxembourg, the Orchestre Philharmonique du Luxembourg, the Solistes Européens Luxembourg, the Norddeutsche Philharmonie Rostock etc., under the conducting of maestros such as Pierre Cao, Frédéric Chaslin, Jack-Martin Händler, Christoph König, Florian Krumpöck, Zubin Mehta, Ludovic Morlot, Vasily Petrenko, Markus Poschner, David Reiland, Bramwell Tovey...

Jean Muller's next project in concert and on record is the complete set of Mozart Piano's Sonatas. Jean Muller has been appointed as Artistic Director of the Orchestre de Chambre du Luxembourg starting July 2016.